Meet Dr. Robin Roberts: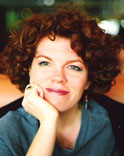 Educator
Learning and teaching were my earliest passions, and I began my career path intending to be a teacher. My first graduate degrees - A Master of Arts in Jewish Studies from Hebrew Union College and a PhD in Comparative Literature from UCLA - prepared me for the professorship I sought.

During my early graduate school years, I taught at various Hebrew Schools throughout Los Angeles, including LA Hebrew High School. On the university level, I taught Hebrew, English composition, and World Literature from the classics to the modern period to UCLA undergrads, and English Literature at the University of Judaism.

My love of literature was more than academic. I was drawn to universal themes of human conflict and growth in adversity, and struck by the recurrence of characters and story patterns in different cultures. Time and again, the deeply personal experience was universal. In both my academic work and personal psychotherapy with a Jungian analyst, I was introduced to the works of CG Jung and depth psychology. By the time I completed my dissertation, working with two psychoanalysts as advisers, I knew that I would change my career path, and returned to school for one more degree. My Masters in Social Welfare enabled me to combine my analytic and literary background with clinical skills.
It may help someone to point out
where he is heading,
but the point is lost
unless he is also helped
to change his direction.
The unhealed healer cannot do this for him,
since he cannot do it for himself.
The only meaningful contribution
the healer can make
is to present an example
of one whose direction
has been changed for him,
and who no longer believes
in nightmares of any kind.
- from A Course in Miracles
printable version
Psychotherapist
As a Licensed Clinical Social Worker, I bring the values of respect, collaboration, and service to working with my clients. Growing up in a family with mental illness made me aware of the unnecessary shame and stigma associated with mental disorders and the impediments to seeking help. My own experience with a somatic depression and symptoms of Chronic Fatigue Syndrome in the 1980's, further convinced me of the devastating effects of the arbitrary distinctions between the physical and mental aspects of our experience. I was very grateful to "the team" of care providers who assisted me in my recovery: a good MD, an acupuncturist, Jungian analyst, and yoga teachers. I continue with my yoga practice regularly, as well as Tibetan Compassion Meditation.

My work as a psychotherapist has always focused on the artificial line between mind and body that has been drawn by western medicine and insurance industry. The etymology of the word "heal" comes from the Gaelic meaning "whole" - and reminds us that healing is essentially a union and balance of the elements of mind, body, and spirit.

My training and early work encompassed both medical and mental health settings.
UCLA Liver Transplant Team - I worked with liver and kidney patients And their families in adapting to the life transforming transplant procedure. .
Augustus F. Hawkins - I worked on an inpatient psychiatric ward.
West Los VA Medical Center - I worked on both an inpatient ward and outpatient Mental Health Clinic. I saw patients with chronic mental illness and trauma issues, including combat veterans and individuals with sexual or physical abuse histories. I developed The Mental Health Clinic Program for female veterans and was a founding member of the Sexual Trauma Response Team.
Santa Monica UCLA Rape Treatment Center - I provided both Helpline and Emergency Room support to child, adolescent, and adult victims of sexual assault and domestic violence.
Contact Me
Robin J. Roberts, LCSW, PhD
Office: 310-209-6292
Cell: 323-428-0814



Consultant & Supervisor
UCLA Field Instructor for Social Work Interns from UCLA and USC at the WLA VAMC.
Art Therapy Field Liaison for Art Therapy Interns from Loyola Marymount at the WLA VAMC.
Consultant for LCSW oral exam preparation.
Case Manager/Consultant for UCLA Psychiatric Residents at the WLA VAMC.
Assistant at Beginning and Intermediate level Somatic Experience Trainings for the Foundation for Human Enrichment.
Lecturer
Stress Management for Medical Center Staff

at WLA VAMC, 1993-1994, three day retreats.
Theories of Female Development at UCLA-NPI Women's Life Center, 4/97, presentation to Psychiatric Residents.
The Sexual Assault Victim in Primary Care at the Iris Cantor- UCLA Women's center, 4/97, presentation to clinic staff.
Dangerous Liaisons: Violence against Women at "Making Sense of your Mental Health: A Program for Mothers, Daughters, and Friends" at UCLA NPI Public Workshop, 11/97
Trauma and the Brain at WLA VAMC MHC Women's Program Retreat, 3/98, presentation to MHC staff.
Mind/Body Medicine & Mental Health at WLA VAMC MHC Women's Program retreat, 9/99, presentation to clinic staff.
Violence Against Women as a Mental Health Problem at WLA VAMC Mental Health Fair, 5/99, presentation to patients and staff.
Psychological Aspects of Sexual Trauma at UCLA NPI Women's Life Center, 1999-2004, presentation to Psychiatric Residents.
Sexual Assault Crisis Management at UCLA NPI Women's Life Center, 1999-2004, presentation to Psychiatric Residents.
Psychosocial Aspects of Infertility at UCLA NPI Women's Life Center, 199-2004, presentation to Psychiatric Residents.
Sexual Assault Crisis Management at UCLA NPI Women's Life Center, 1999-2004, presentation to Psychiatric Residents.
Psychosocial Aspects of Infertility at UCLA NPI Women's Life Center, 199-2004, presentation to Psychiatric Residents.
How Infertility Affects Couples at Resolve Symposium, 10/01 & 10/03
Stress & Infertility: the Chicken or the Egg? at Resolve Symposium, 9/00, 10/04, 10/05
Embracing Adoption at Resolve Adoption Conference, 4/04 & 06.